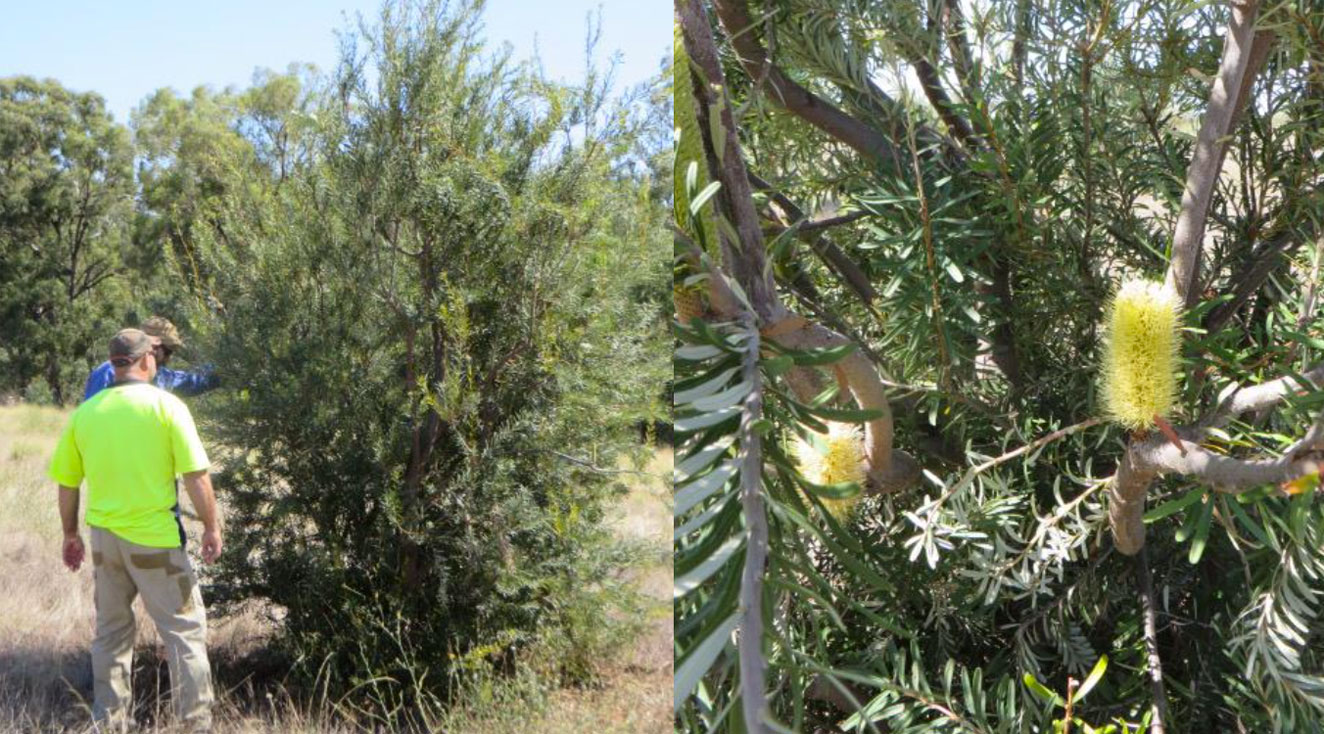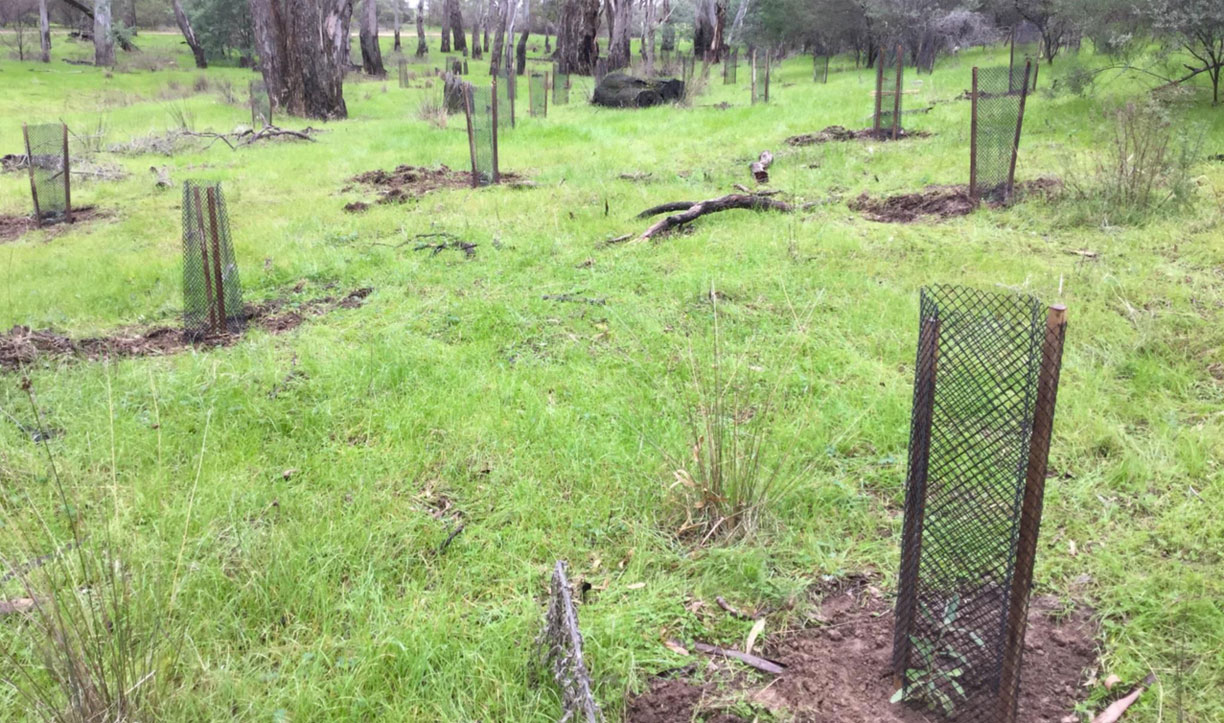 First plantings at Euroa Arboretum – 2004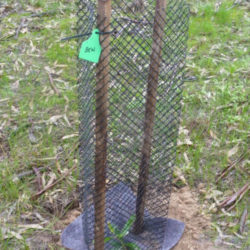 • 6provenances–157 plants planted initially.
• 86plantsdiedinthe first year.
• Another30inthe following year.
Lesson – Site selection is important for best success.
Seed Production at Euroa Arboretum
9 provenance sources from original plantings from the Strathbogies and Tooborac.353 plants originally planted over a number of years.
80 trees we can still identify in 2015. 30 plants have lost labels.
Only 6 provenances now represented that we can identify.
Lesson – clear labelling and record keeping is critical to ensure your seed production area has the diversity you intend and for long term tracking.
Seed Collection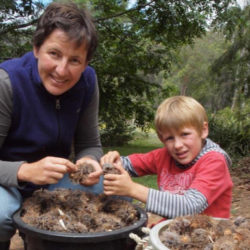 Our first big seed collection was 2013. This followed quite a mild, wet summer. We collected about 1kg of seed that year.
2014 – 1kg, 1.5kg – Repacholi
2015 – 31g, 500g – Repacholi
2016 – 5g.
Lesson – do we need to locate our seed production areas in locations with mild summers, and better sources of moisture?
Germination
Seeds tend to germinate best in cooler months.
They are slow to germinate as the weather warms up, but can respond when in shade house conditions.
Population health makes a huge difference to germination success. Small, isolated populations are much less vigorous seedlings.
Seedlings tend to have issues with dampening off in nursery conditions as they get bigger.
GBCMA – Silver Banksia Rescue Project
The Silver Banksia project started in 2012 with funding from Caring for our Country for 6 years.
Initially there was a shortage of seed to meet the demand.
For the initial 3 years, 2000 Banksias were produced and given to landholders who had expressed interest and had suitable sites.
Now, approximately 5,000 Banksias have been produced for the past 2 years and given to landholders with the right attitude and site suitability