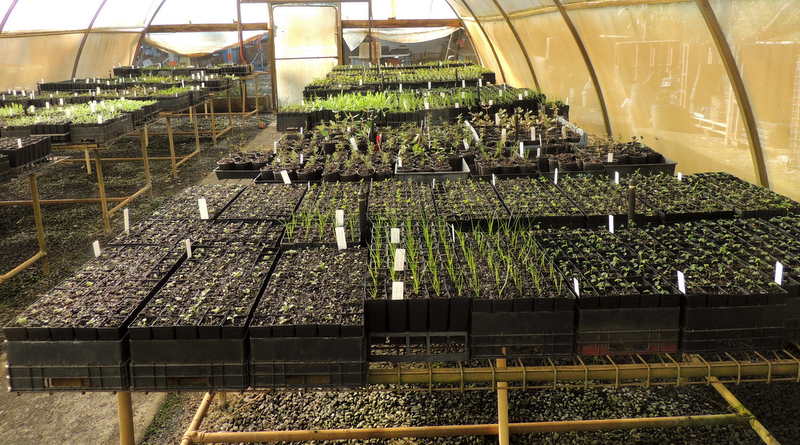 Plant Sales
Each year the Euroa Arboretum Nursery produces ten of thousands of plants for retail sale to individuals and community groups.  These plants are used for anything from large-scale revegetation projects through to urban gardens. We grow plants for farmers and landholders who want to undertake revegetation works on their property.  We can sell direct to the public for those people wanting to plant species in their garden that attract birds or butterflies.
We specialise in plants native to the area around Euroa – from the Strathbogie Ranges to the plains to the west.  Seed is collected from these areas by dedicated volunteers and then grown in our nursery.
Opening Hours
We are open on Monday and Thursday 9am – 5pm for plant sales or by appointment.
Closed Public holidays.
For further information on the Nursery, or to place an order for plants, please contact the Euroa Arboretum Coordinator on 0429 127 399 or email nursery@euroaarboretum.com.au
Seed
For seed sales, please refer to Dookie Seed Bank.